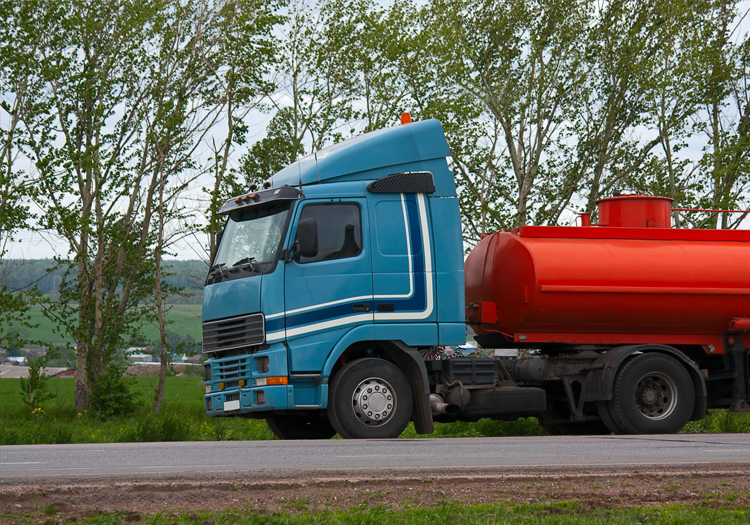 Here it is, the mothership, the big canon, the hot tamale, the bae from Santa Fe, the man of the hour, the top dog, the beast of the roads: the heavy duty tower. Apologies for the elaborate introduction, but if this vehicle was a boxer in the red corner, it would merit this kind of lauding. The other vehicle in the blue corner, some banger from another contractor, wouldn't not get nearly the same introduction. To continue to spin out this metaphor might be a bit much, but we will do it anyway for one more sentence. Entrance songs: from the sub-par contractor in the blue corner, their entrance song would be something like 'The Truck Got Stuck' by Corb Lund and from us, in the red corner, the song would have to be: 'Drive My Car' by The Beatles.
When Will We Roll Out The Heavy Duty Tower?
The short answer to this is only if we have to. It is tough to get it down some smaller roads and it takes a lot of muscle and fuel to push it through the streets. In this day and age, with an environmentally friendly mindset being a la mode, there is no need to bring out a big machine if you don't have to. Therefore, you might catch a glimpse of our heavy duty tower on the roads in Santa Fe, but it will be a bit like seeing a fire engine. It will catch your eye and it will be on the way to an important job somewhere down the road.
What Is It Good For? Absolutely Towing!
The heavy duty tower is great for all the big vehicles. It should be able to handle tractors, big trucks, lorries, large vehicles like camper vans, RVs and even other towers. Therefore, if you are need of towing work and you don't want to call a contractor who won't be able to get you off the ground, then cut out the middle man, reduce the hassle and get in touch with us directly. It takes a bit of muscle to get a big vehicle up and moving. You don't want to waste your time with the ones who can't handle it.
Our Process
We either do jobs immediately or we plan them for the future. If your requirement falls under the first section, then the process is very simple. You ring us and then we come. We won't waste your time with invoices or discussions before we come to you because we realise that it is important that you are helped ASAP. For the second option - we are able to take a bit more time. Here, if you need towing services performed over a certain time period or if you need us to be on standby, or if you want to form a new partnership, get in touch and we can have a meeting about it.
The Bottom Line
The bottom line is that we aim to please and we have a desire to be reliable. It won't cost much either. You will be very happy you called, trust us!